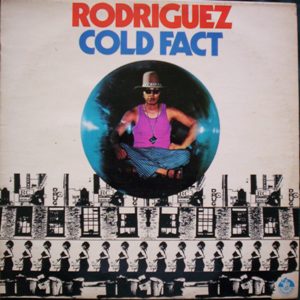 Miracoli del music biz.
In un mondo di marketing plan, pianificazione media, video virali preconfezionati e flavour of the month vari, fa piacere scoprire che a volte esistono ancora dei piccoli fenomeni che ci stupuscono per purezza e autenticità.
Strano che la musica dovrebbe funzionare sempre così, ma questa è un'altra storia.
Capita che un certo Sixto Rodriguez, nato a Detroit una 70ina di anna fa, compone un singolo e un album chiamato Cold Fact per una sub label della Buddah Rec nel 1970.
Nonostante la qualità della musica, Cold fact non genera l'interesse sperato sul pubblico statunitense.
Dopo questa prima delusione Rodriguez (da tempo aveva abbandonato il suo nome per ragioni artistiche) si ritira a una vita tranquilla da costruttore edile.
Ma la musica, soprattutto quella magica come quella di Rodriguez, ha delle risorse incerdibili e si muove a volte all'insaputa dell'autore stesso.
Il successo del disco in Australia e Sud Africa è incredibile. In giro per il mondo si inzia a parlare di questa musica che è un misto fra Dylan, Hendrix e Shuggie Otis. Il blues, la psichedelia e il folk tutti amalgamati!
Ora "Cold Fact" è stato ristampato in tutto il suo splendore dalla Lights in the attic di Seattle.
Speriamo che questo disco stupendo finalmente abbia ill successo mondiale che merita!